R+D+I
Ebro has always been a step ahead of new consumer trends and an international benchmark in the research and development of products for the food sector. R+D+I is essential for developing our quality and differentiation strategy. Our R+D+I activities are carried out by different research centres in France, Italy, USA and Spain.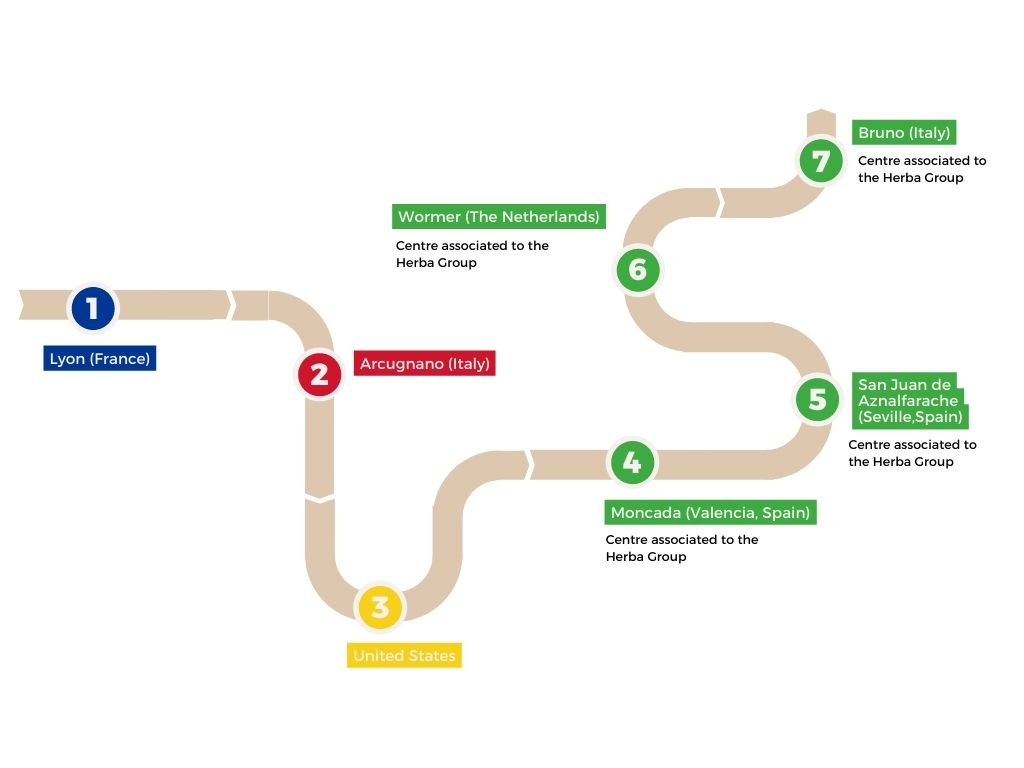 1. Lyon (France). Focuses on the development of fresh pasta, gnocchi, rice, pulses and other grains.
2. Arcugnano (Italy). Focuses on double-filled fresh pasta, range extension and new ravioli formats.
3. United States. Dedicated to the development of new rice products, processes and technologies.
4. Centres associated with the Herba Group. Development of new and/or improved products and technologies in the rice area, and development of ingredients based on cereals and legumes.
4.1. Moncada (Valencia, Spain).
4.2. San Juan de Aznalfarache (Seville, Spain)
4.3. Wormer (The Netherlands)
4.4. Bruno (Italy)