Last October, Sustainability Day 22 was held in Madrid, a leading event in Spain on sustainability, organized by Compromiso RSE and Equipos&Talento.
Under the slogan "Inspiring actions for a better world", a large group of professionals shared the best innovations and best practices of their respective companies and created different spaces for debate on the environmental and social challenges we face.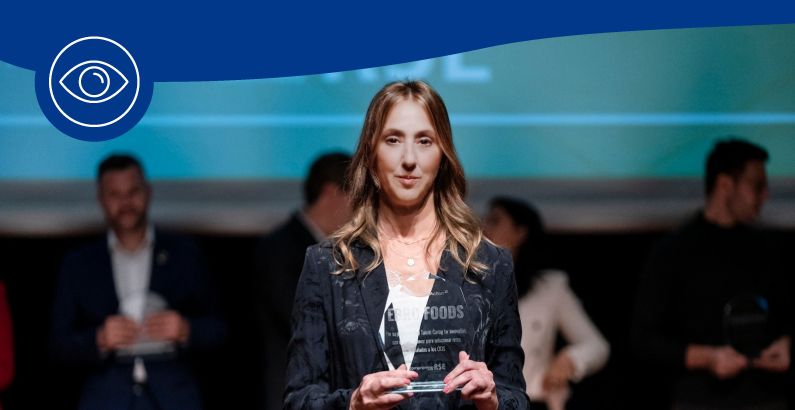 During the day, the SUSTAINABILITY ACTIONS 2022 awards were presented, a distinction that recognizes the best projects carried out by public and private entities during the year in favor of sustainability. In this context, Ebro was one of the companies awarded for the innovative nature of our Ebro Talent: Caring for Innovation project, a program aimed at detecting innovative projects and ideas in the food sector and promoting the development of sustainable solutions applicable to the sector's value chain.
The Group was also present at the TOWARDS A HEALTHIER & HUMAN SOCIETY table, through our Director of Communication and CSR, Ana Antequera. In her speech, Ana shared and highlighted the work and initiatives developed by the Group to promote healthy habits and healthy and sustainable food.
Discover some of them in this video!