Ebro India, with the support of the Ebro Foundation, has funded and actively participated in the setting up of an oxygen generating plant at the Kalpana Chawla Hospital (KCGMC) in Karnal (Haryana). This is yet another initiative to combat and alleviate the consequences of Covid-19, in line with our commitment to support the local communities in the areas where we operate.
Karnal, home to our Ebro India manufacturing plant, is one of the oldest districts in the state and the KCGMC is one of the largest hospitals in the area, with a capacity of 280 oxygen-assisted beds. The new oxygen plant will be able to serve 107 beds, significantly increasing medical infrastructure resources, and will provide vital support for years to come.
Blanca Hernandez, President of the Ebro Foundation stressed that "we felt the need to stay close to our team at Ebro India and help in this terrible health crisis, especially in an area where many of the people who work with us live. We also want to get the message out to the entire international community that we are very much looking out for you."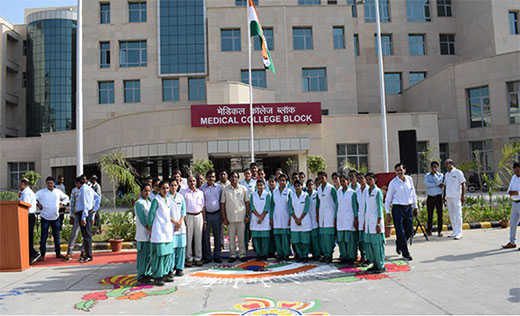 And another piece of good news: Ebro India receives a new GPTW distinction.
In the last newsletter we informed you that our colleagues at Ebro India had been selected for yet another year as a Great Place To Work in the medium-sized company category. Well; to this we have to add a new recognition for them: they have also been distinguished as one of the three best companies in the food and beverage sector. Congratulations to the whole team!